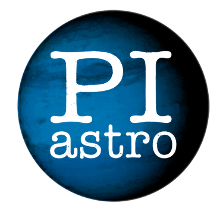 PI-Astro
EDUCATION, Entertainment & Events
Workshops, Instructional Videos, Short Films, and more!
As artists, we SEE what left brain thinkers cannot...
WE are the visionaries, ready to show the world a new future
What do you get when you mix sustainable development, green technology, recycled rubbish, ecological progress, innovative off-grid engineering, job creation, and blend it on rural land with a bunch of artists, designers, musicians, and performers?

You get Arkansas's first sustainable music & arts resort that is owned and operated by artists! It's more than a resort. It's a micro-eco-village-business-district; a working community of artists and creators that operate in a rural tourism district. Our objective is to foster creative job opportunities for underrepresented artists and performers in our region, while doing good for the environment, cultivating rural socio-economic development with an ecological 'green' perspective, and taking the lead to show future generations how to thrive as a creative community.

We create opportunities for good people to make a positive impact on our community and environment. We're actively involved in local politics and elections, and we're in contact with our district House Representative, local mayors/public servants and city councils. We are ready to encourage people to petition for changes in legislation to support more communities like ours so hard-working future artists can focus on art instead of worrying about where their next meal is coming from.

We've been promoting and creating events of all sizes for over 20 years in venues all over the central Midwest. Arkansas has a very special national treasure; the Ozarks. Arkansas is known as the 'Natural State' but busy corporate industry threatens our natural resources as huge corporate entities in nearby cities expand their industry and pollution towards our national forests and rural communities. We are near protected national forests with huge lake systems and that brings a lot of tourism. In correlation to a fast-growing population, the pollution from growing municipal infrastructures threaten our ecosystem. We've helped keep major industry and monopoly power grids out of our communities by being politically proactive about protecting our environment. We are artists and creators who want to preserve the natural beauty of our world, and we do it by creating art that is sustainable, forward-thinking, and innovative.

As we grow our venue and acquire more land, we aim to be leaders in providing a sustainable model that improves socio-ecological relationship between human industry and nature. We welcome new technology and change; and as artists we're here to make a statement that WE are the visionaries creating a better tomorrow with functional and natural art.

Our business model aims to be a beacon and example to the world by caring for our environment, our community, and our future. Some of our new events we host are in their third and fourth seasons already, and growing every time! Even though we are in a rural area, our events have drawn guests from as many as seven different states in a single weekend!

To encourage green tourism and sustainable experiences for our guests, we are building artistic and unique 'smart' micro-dwellings that combine alternative energy, hand-crafted and innovative design, built from a combination of reclaimed/re-purposed/recycled and liquidated materials and yet features new technology that accommodates smart devices and reduces carbon footprint. The micro-cottages are available for short term rental or work-housing opportunities for transient artists who need temporary lodging in between traveling gigs. Our events often sell out of camping spots and now that we are adding these green-cottages, the excitement is rising and the public is very curious.

In between events, our cottages and camping spaces have been used to rehabilitate homeless artists in our community who are struggling with making bills on an artist income. In a work-community environment, we help each other thrive. We create odd jobs and contract opportunities for our community to be self reliant. Many artists have adopted a transient lifestyle to cope with the high costs of living.

We see them and their needs, and we are responding!

A growing number of artists, musicians, and creative types have embraced living on the road; traveling from event to event, have various temporary places to stay throughout the year, and generate income from a mobile base. We are quickly becoming a regular stop for transient artists who appreciate the opportunities and sustainable, safe environment. To accommodate the electronic needs of artists who need to make an income from a small, mobile unit, we have camping and lodging that syncs with smart devices' Bluetooth and WiFi and our cottages are all to be equipped with solar power stations for charging devices etc

We aim to be leaders in addressing a growing need for independent mobile artists and design contractors; simple smart-dwellings, tourism-generating events, and a resort that creates its own micro-economy in a rural region that generates revenues in low-income areas for underprivileged artists.

The National Center for Biotechnology Information addressees the need for rural development that reduces rural homelessness and creates job opportunities. According to the NCBI, Parts of rural America are facing their worst economic crisis since the Great Depression:

"...the problems of the rural homeless differ from those of their urban counterparts in several important ways. The rural homeless are far less visible than those in the cities; many live with relatives or others who are part of an extended family network. Some are officially domiciled because they pay a nominal token rent for the use of a shack or other substandard form of housing. However, they are even less likely than their urban counterparts to obtain assistance during times of economic or personal crisis. Rural areas do not have the range of social and financial supports available in most urban areas. Often, homeless people migrate to the cities in search of work; when they fail in that effort, they become a part of the growing numbers of homeless people in the cities. Those who stay in rural areas remain hidden until some event causes them to lose their housing, at which point they can be found living in, for example, cars, abandoned buildings, and woods. Even those communities with previously adequate social service systems are finding it increasingly difficult to serve the growing numbers of homeless people, especially in areas where the decline of agriculture, forestry, and mining is severe." https://www.ncbi.nlm.nih.gov/books/NBK218239/
https://www.ncbi.nlm.nih.gov/books/NBK218242/

Because of our unique position to be an events promoter with a venue that offers camping and other facilities to sustain a group of transient people, we are doing our part to improve the condition of the rural artistic/tourism economy in our region. Hundreds of artists find opportunities at our events every year.

In addition to building this venue as an experimental, forward-thinking solution to a growing population, we also make educational videos. The video content features recycling and upcyling projects, off-grid tech, and creative new solutions to old problems. We launched a few pilot videos a few years ago to test the water, and to our surprise have gotten tens of thousands of views! By investing back into our educational videos, it will create jobs for a complete creative crew. We also have a small entertainment label and recording studio on site to help with the management of entertainment at our events.

The educational video project name was posted under Shift House Media. A short series of pilot videos were released here: https://www.youtube.com/channel/UCeZBtAptatIBSI1SwQ5JB8Q
That was several years ago, before we moved to the new location, and we have access to much better creative teams now. The views on the channel are organic- we never advertised or pushed the channel. So with some actual marketing, it would amass subscribers very quickly. We also recently launched second channel for our 'psychic/mystical entertainment & Arts' channel, Pi-Astro, which features astrology videos and music videos. https://www.youtube.com/channel/UCidBIPbFY-nak-TGEOiJ9-A?

Ads for our events and other projects can be placed in the videos and we can give opportunities for artists to have their content featured in the videos .etc
With such a multi-faceted project it has a 'bigger picture' in mind, supported by a diverse network to address various problems. We are creative with the solutions, and people are taking notice!
Our events venue generate tax revenues from ticket sales, vending fees, AirBNB, tourism, camping, sales, and liquidations. Those revenues create jobs for crafters/artists, musicians, performing artists, transient workers, sound engineers, stage production, security, housekeeping, catering, vendors, and media. It also creates business to business relationships in the community.