arts resort & entertainment venue
The secret gates
We love this land and we want to share it.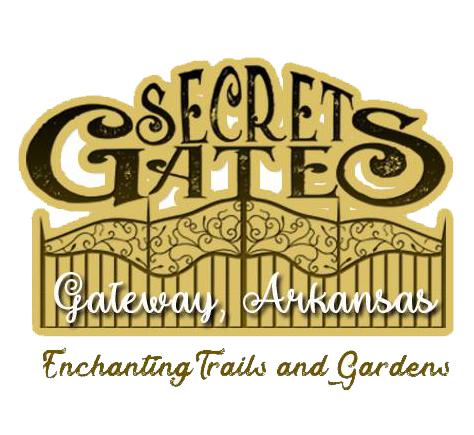 The venue is a part of a small farming community in Gateway Arkansas. The land was destroyed by previous tenants, old cars and junk, piles of trash everywhere. The bank foreclosed on the owners and the city had to clean up a huge mess of festering garbage. When the property came to our care, we nursed it back to health over a 3 year period. Renovations, trash hauling, clearing, landscaping, gardens etc. Blood, sweat, tears...

An old condemned mobile was rotting in unkempt condition... but it was rescued. We stripped it bare and turned it into a fun up-cycle art project. What was once low, forgotten, and depressed was injected with light and love, and the Secret Gates began to emerge!

The Secret Gates is a testament to cleaning up our world! Where there is trash let us make art, where there is decay and darkness, let us inject love and light! Imagine a world where nothing is forgotten, and old things are given youth again! The Secret Gates seeks to embody the spirit of resourcefulness and creativity.
~*~
Our events are a collaborative community project, on private properties of several Gateway Business Owners and residents who have graciously decided to share the joys of their land with others.

Please 'leave no trace', and take care of your own litter. Thank you for helping us take good care of the land and resources. We hope you enjoy your visit.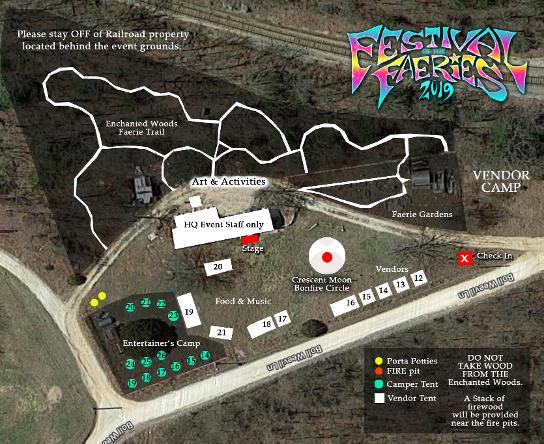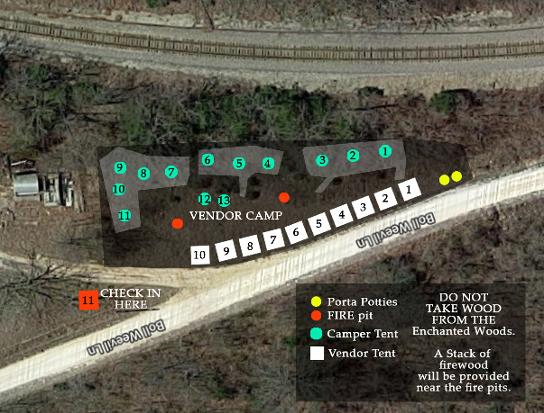 The PROBLEM:
Many very talented artists are homeless. These are not lazy or undisciplined people. Some have college degrees and graduated at the top of their class. But society was not designed with artists in mind, yet, all that's left of civilization after it's gone, are the ART-tifacts left behind; the things created by artists. Most of the urban societal construct is designed by left-brained thinkers and does not facilitate the needs of its right-brained thinkers.

A working artist should never have to go hungry!

In our region, rural homelessness is often ignored and lacks access to programs that rehabilitate homeless individuals struggling to survive. The 'starving rural artist' needs a voice. They don't need charity, they need opportunities to become self sufficient.

Meet Ren. Graduated top of her class and stepped out into the world excited about a career in art! Costs of living were high and opportunities were scarce and competitive. She understands the struggle of being an independent, self-employed artist. Hard as she works, she eventually lost her home to rising costs of living and a saturated urban design market.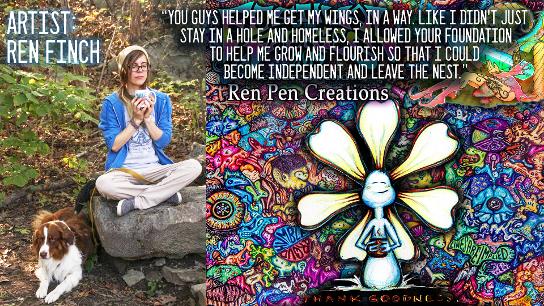 The SOLUTION:
Ren came to us with everything she owned packed up into a vintage pick up truck. She traded her gas efficient economy car for somewhere to sleep. The dangers of being homeless, especially for an unarmed woman are many. So we invited her to stay for a period of rehabilitation, healing from the trauma of losing her home, and training for survival and thriving in a mobile dwelling.

She learned where to source free and discounted materials while being eco friendly, had free use of power tools, and turned her truck into an awesome little micro mobile dwelling. We gave her a place to camp, shower, and do laundry while she saved money from art jobs and was able to get back on her feet. We created some odd jobs for her when she was in between clients so she could still make bills without sacrificing creative spirit for a mundane 9 to 5 job. Within a few weeks, she was a pro at off-grid nomadic living, and thriving! Her creative spirit returned even better than ever!

The solutions are: Education, opportunity, and being surrounded by other nonjudgmental artists that encourage and teach one another new skills, and network for success!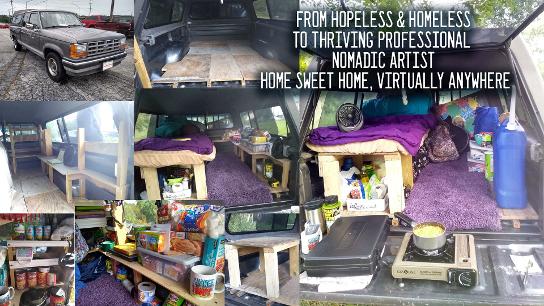 Macaroni and ramen just won't cut it. The body needs nourishment. We have community gardens. Those who pitch in to help maintain them, get to eat from the gardens. There are opportunities to learn about permaculture, how to be responsible with the earth and its resources, and many other bush craft and wilderness survival skills.
A safe place to exercise while living on the road is rare. We have clean, nature-rich, enchanted trails that inspire, revive, and offer an outlet for fun exercise.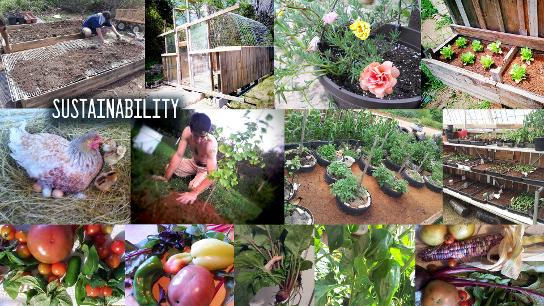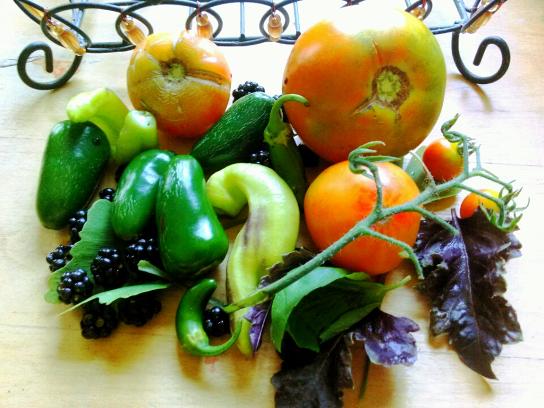 The grounds generate a tremendous amount of labor to keep. We've been doing it the old fashioned way, by hand. Access to better lawn care and maintenance tools would cut down on the hard physical labor; lawn care equipment and tools for grounds keeping etc Any amount towards those tools benefits a community of hard working people.
Festivals, gatherings, sharing, and service to one another; These are the bonds that weave community. We foster an eco-friendly environment blessed with the spirit of encouragement, healing, inspiration, acceptance, diversity, education and opportunity.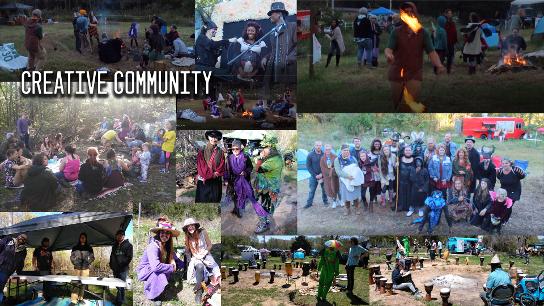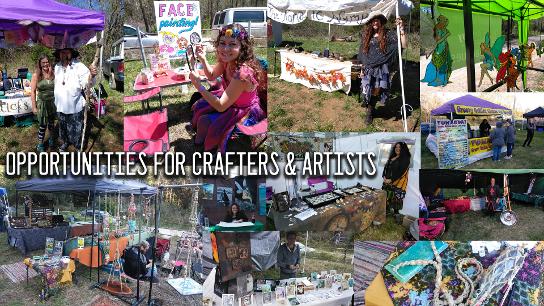 The over-all project is about developing this venue and community so the economy and tourism grows. There are many facets that are outlined in the proposal. Here in the pitch, just the summary.
We have access to influencers and celebrities who have large followings. There is a lot of support from community and artists who are excited to share our projects and events. We can share that reach with our sponsors through logo placement and dedicated language.

The COMPETITION:

We are a twenty minute drive to Eureka Springs. Hotels and resorts everywhere! But none structured like ours, and ours is the only performing arts venue for 12 miles. The hotels there cater to people exploring their local arts and architecture and are not priced for working artists. The median income in Eureka Springs is only $22,000 a year because it is primarily artists. Our guests travel here from many states. We've kept our ticket prices extremely competitive and no one else has event tickets as affordable as ours for the amount of attractions we offer. For example: A music festival ticket with a dozen bands generally runs $75 to $100 but ours are only about $25 in comparison. Most venues are not family oriented and only cater to adult crowds because they foster drug culture and alcohol sales. We do not. Our events are family friendly and we encourage attendance by offering free tickets for children so families can afford to attend. This also encourages our guests to spend more money on local arts and services rather than the event host taking all the profits with big ticket prices leaving very little free capitol for the artists selling their art. We want everyone to be successful.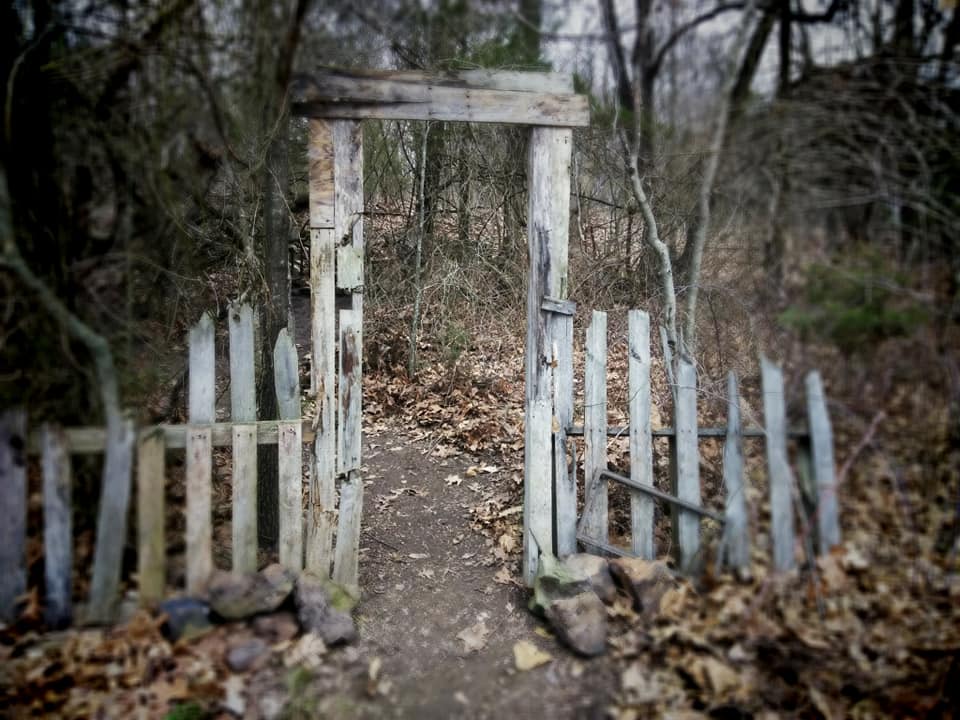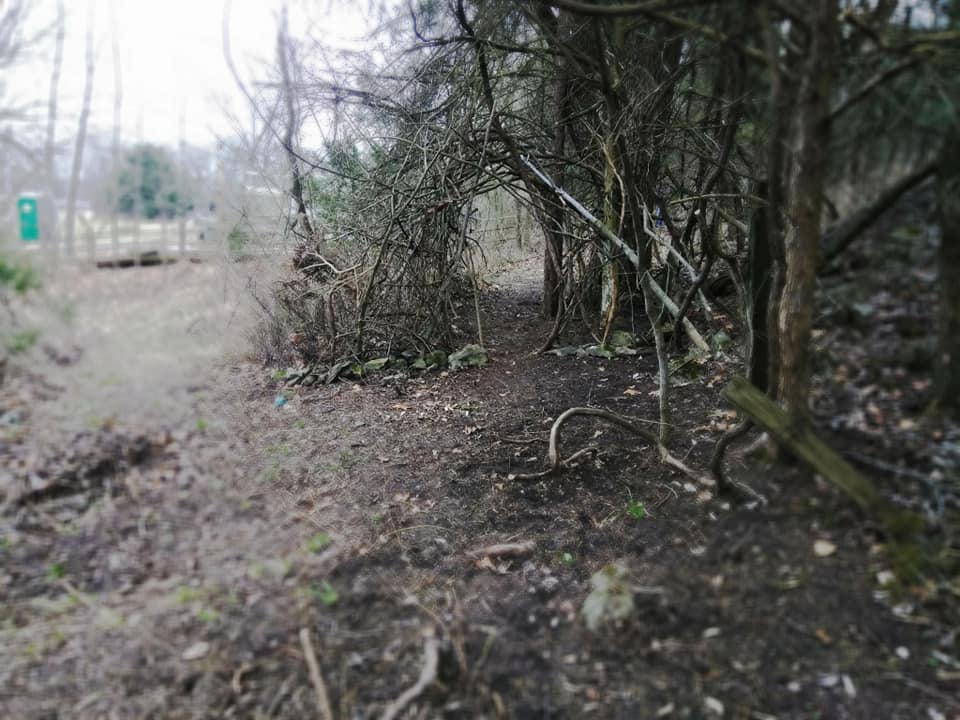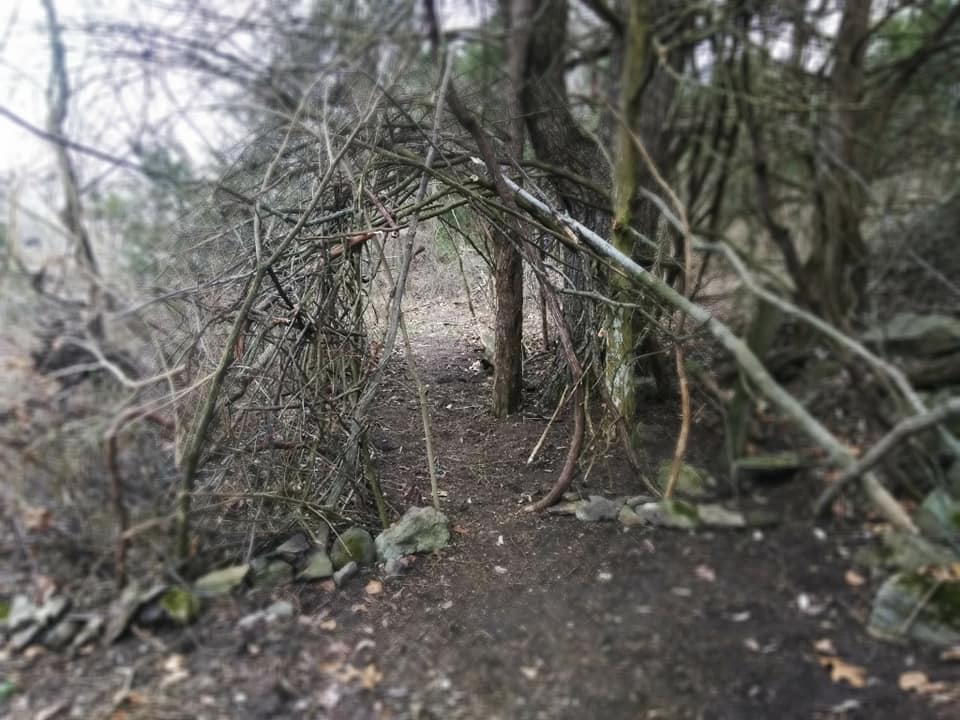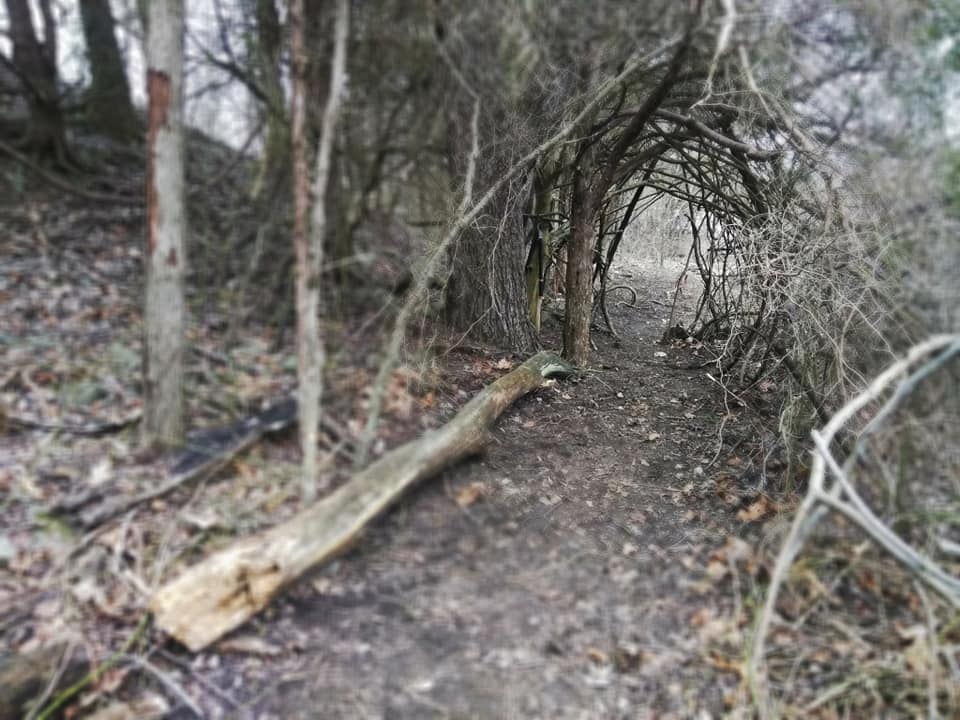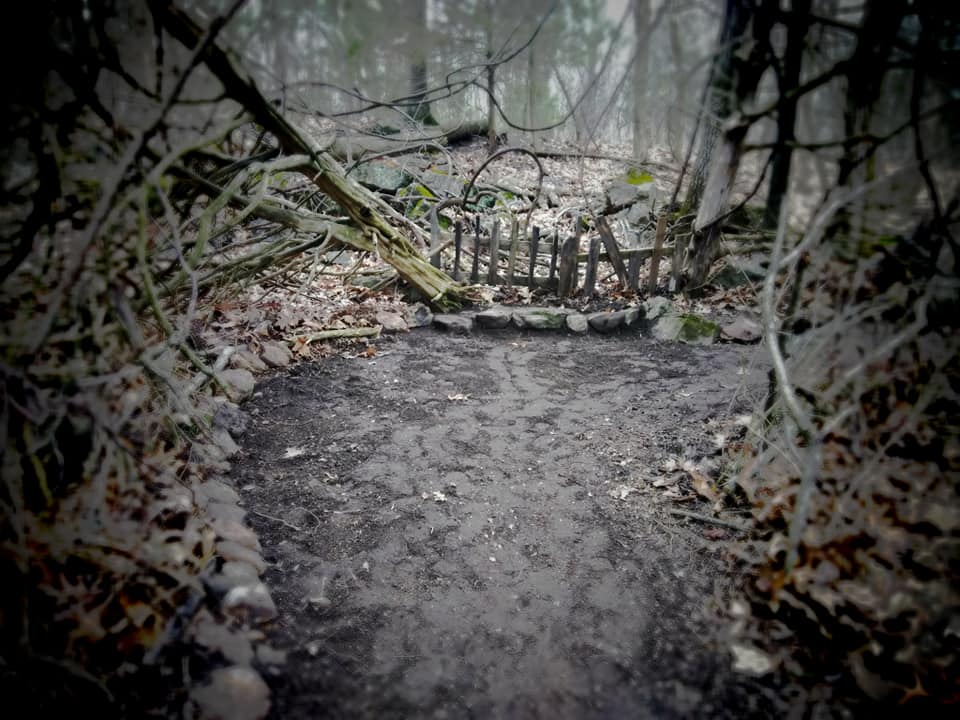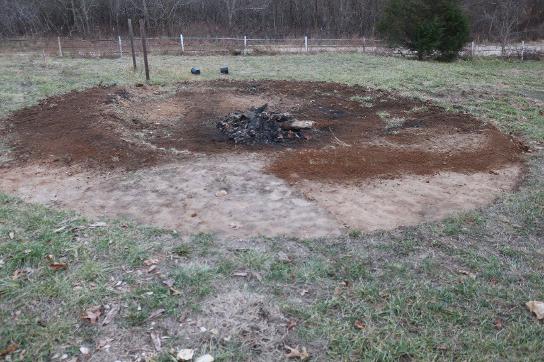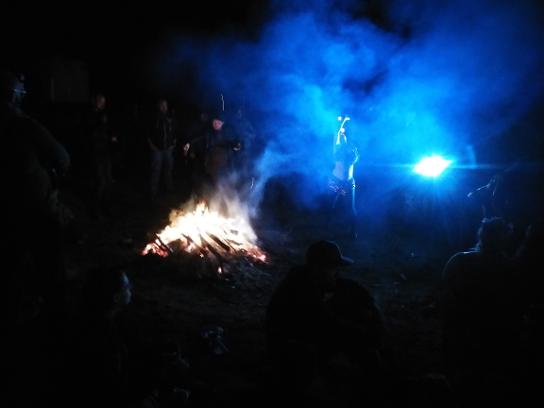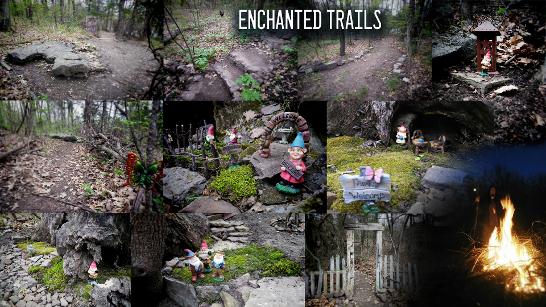 The steps we're taking to BE part of the SOLUTION:

And how your investment or gift can help...
We're very lucky to have 2.3 acres of unrestricted (Rural Village Zoned) land in the county, just outside city limits. We're in a tourism district with seasonal traffic for an area rich in folk arts, natural resources, lakes and other recreational activity.

We're building smart-cottages on a micro scale, to temporarily house transient working-artists, and to offer them for rent during our seasonal events to guests. They are off-grid, stylish, and built with artists in mind. They can function as temporary art studios and living quarters, and as a tourist attraction which generates tax revenues.

Many artists are nomadic, traveling from event to event in different areas. Where do they go in-between events that is a safe, productive environment that meets their needs?

We are quickly becoming a regular home away from home for the artists who venture here. Because of our liquidation connections, we can build a beautiful off grid cottage for pennies on the dollar, so even a small investment goes a long way to help a lot of people. Each cottage needs a sponsor. Even $2,000 to $3,000 goes a long way to put a safe roof over an artist's head that's completely furnished, including a workstation for creative work.
Each cottage will be equipped with solar light and charging stations for mobile devices.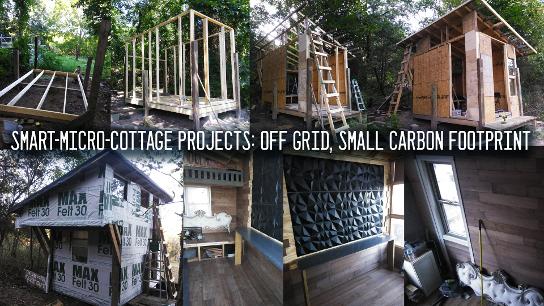 CONTACT US for more info about opportunities to sponsor one of these amazing cottages!
We have a small stage for performing arts. Hundreds of artists find opportunities at our events each year. We would love to upgrade the stage, and other amenities so we can offer a comfortable stay for our guests: a place to shower, cook, and do laundry etc. We intend to build a bath house to add value to the lives of our guests and working artists. $15,000 would give us a great start to a community lodge/bath house.
We are grateful for our little make-shift stage. A larger, sturdier stage with better lighting and PA system would create even more jobs with a better experience for everyone. We can build a sturdy off-grid, solar powered stage for about $15,000. A better stage means better shows! Better shows means more tourism! More tourism means more artists are generating income AND THRIVING AT WHAT THEY LOVE TO DO!

The stage is the center point for most events, so it is an important part of an arts resort and community.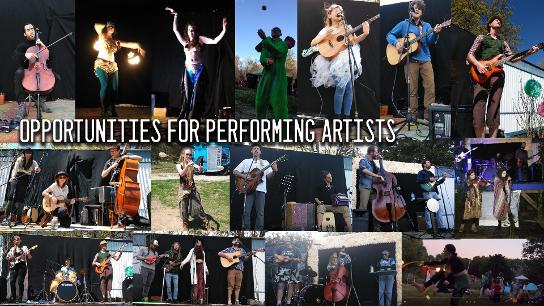 We're frugal and creative with materials. We always have art projects and upcycle projects going on- and sometimes even video productions are released that teach others how to do for themselves as well. Our pilot videos have already received tens of thousands of views. The videos create production jobs for local filmmakers.

SHIFT HOUSE MEDIA: educational videos on sustainability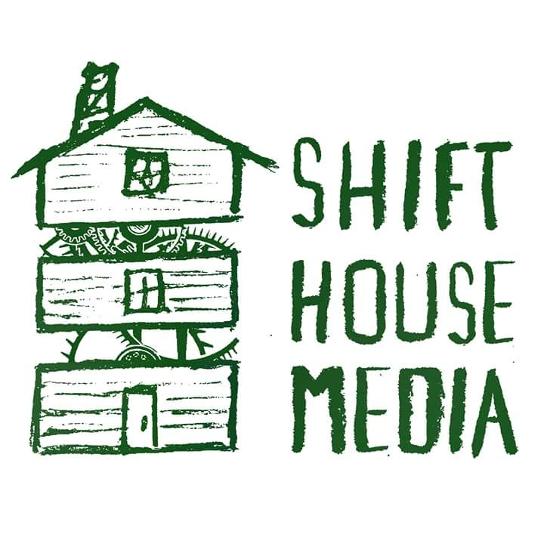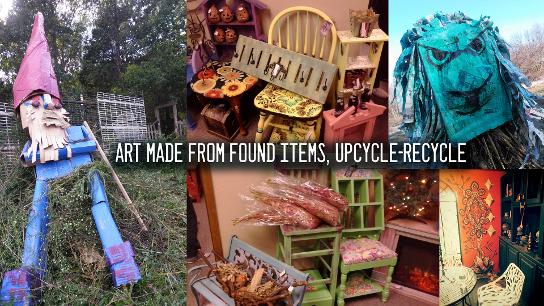 And now for an introduction to the creative team behind our projects...

G Desiree Fultz & Charles Fultz
The foundational idea for the venue was started by Desiree before she married Charles. She has always been passionate about creating community experiences that value culture and arts. She has over 25 years experience in event management and marketing.

As a team, Desiree and Charles do very well. Desiree deals with PR, marketing, design, construction, and event architecture. Charles is head of security and helps manage logistics at live events. Both are life-long self employed artists and know what it takes to be dedicated to ones craft. Desiree has been an events promoter since the 1990's. Charles has amassed millions of views as a YouTube influencer and filmmaker. Both care about people, the arts, and the environment.